PRESS RELEASES
NDB and Government of India Sign Loan Agreement for Financing Madhya Pradesh Major District Roads Upgrade Project
30-Mar-2017
The Government of the Republic of India and the New Development Bank signed today a Loan Agreement approving the provision of sovereign project finance facility of USD 350 million for the first project that will be financed by the NDB in India — Madhya Pradesh Major District Roads Upgrade Project. The Loan Agreement was signed by Mr. Raj Kumar, Joint Secretary, Department of Economic Affairs, Ministry of Finance of India and Mr. Xian Zhu, NDB Vice President, Chief Operations Officer in New Delhi, India.
The Project will result in reconstruction and rehabilitation of approx. 1,500 km of roads to improve connectivity of the interior regions of the state with the national and state highway networks, with a focus on all-weather road availability and improved road maintenance and asset management. It will foster inclusive economic growth through increased incomes as a result of improved connectivity and access to markets for interior regions of the state. The project will be implemented by MP Road Development Corporation Ltd.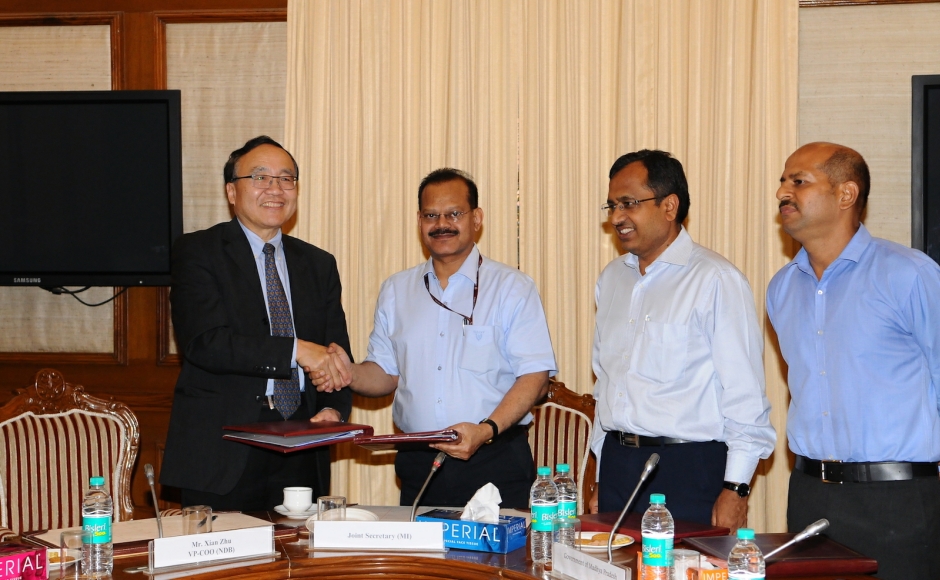 In 2016, the Board of Directors (BoD) of the NDB approved seven investment projects in all member countries for a total of over USD 1.5 bln. All projects are in line with the Bank's focus on environmentally friendly energy generation, sustainable development and infrastructure. The approved projects will support the creation of 1500 MW of renewable energy capacity and are estimated to result in the reduction of greenhouse gas emissions by over 4.1 mln tons per year.
The New Development Bank was created with an objective of financing infrastructure and sustainable development projects in BRICS and other emerging economies and developing countries. The Bank will complement the efforts of other financial institutions and establish a network of global, regional and local partnerships with multilateral and national development banks as well as other institutions and market players. The NDB intends to be fast, flexible and efficient, without sacrificing quality. The Bank will use various financial instruments to efficiently meet the demands of member states and clients.
Additional information
For more information, please visit the official website of the NDB at http://www.ndb.int or contact Alexey Kosarev at +86-185-2105-0330, +86-21-8021-1848 or kosarev.alexey@ndb.int.