PRESS RELEASES
NDB Headquarters Building Hand-over and Move-in Ceremony held in Shanghai
28-Sep-2021
On September 28, 2021, the New Development Bank (NDB) and Shanghai Municipal Government celebrated a milestone in the establishment of the Bank's permanent headquarters, with the NDB Headquarters Building Hand-over and Move-in Ceremony. The ceremony was held in the NDB's new Headquarters Building at 1600 Guozhan Rd., Pudong New District, in Shanghai Expo Park.
The Ceremony was attended by Mr. Gong Zheng, Mayor of the Shanghai Municipal Government; Mr. Chen Yin, Executive Vice Mayor; Mr. Cheng Zhijun, NDB Director; as well as senior officials, Ambassadors, Consul Generals and diplomats from Brazil, Russia, India, China, South Africa, Bangladesh, United Arab Emirates and Uruguay.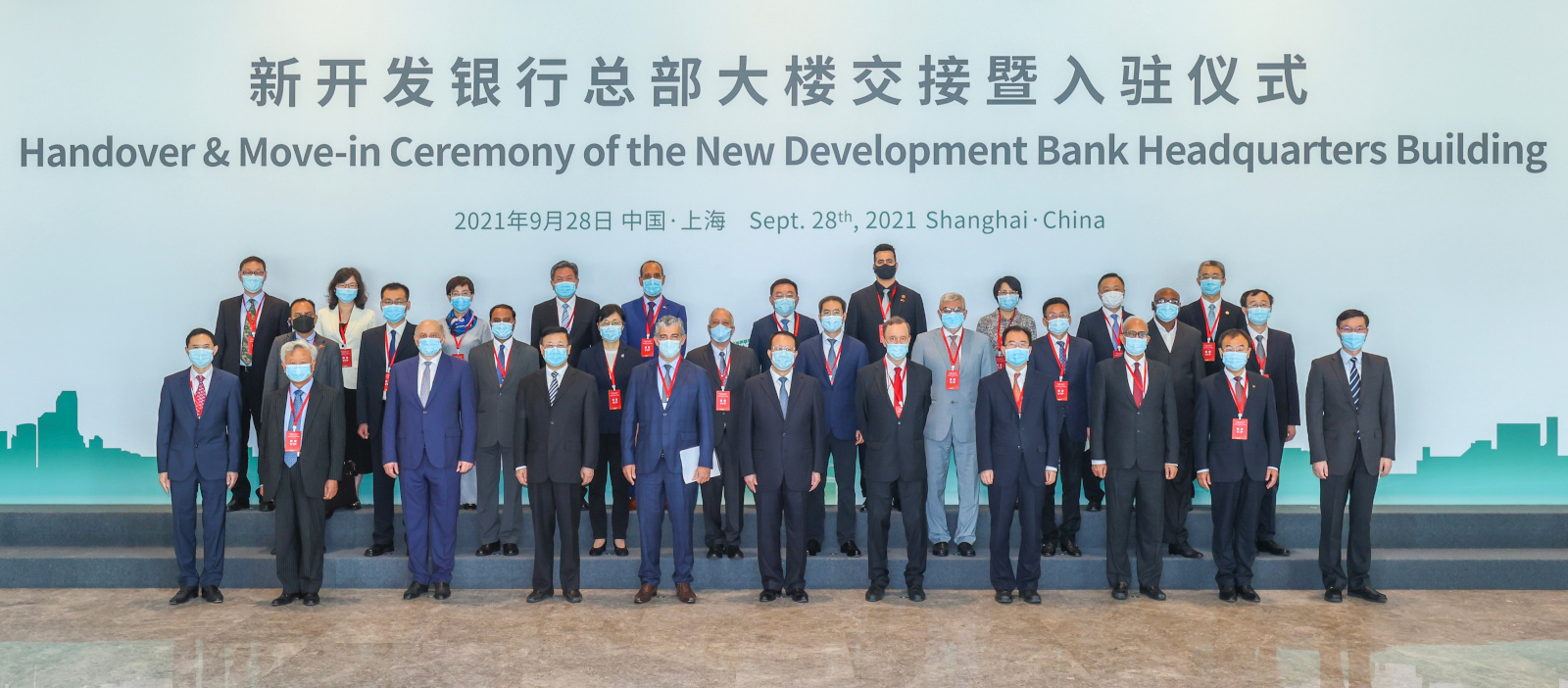 The Permanent Headquarters of the New Development Bank has become an iconic building in the skyline of Shanghai. Innovation, efficiency and sustainability were amongst the priorities for the NDB HQ Building project. "This new NDB headquarters is much more than an office building. It is a powerful symbol of what emerging economies can achieve when they work together," said Mr. Marcos Troyjo, NDB President.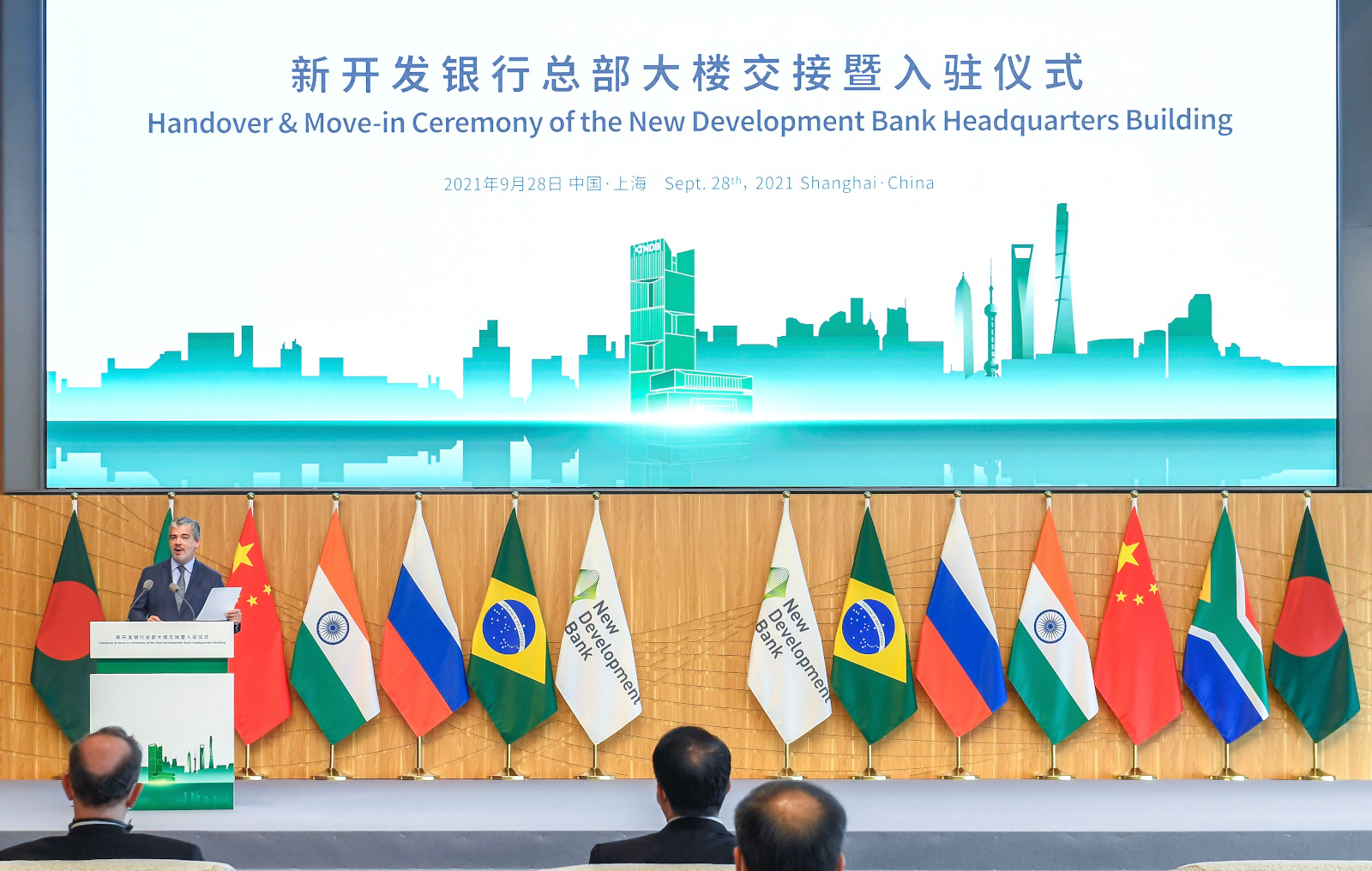 At the Ceremony, Mr. Liu Kun, Minister of Finance of China addressed the participants in a recorded video speech.
During the Ceremony, NDB and Shanghai Municipal Government signed the Use and Occupancy Agreement for the NDB HQ Building. The Agreement was signed by Mr. Zhou Qiangwu, NDB Vice President and Chief Administrative Officer, and Mr. Chen Yin, Executive Vice Mayor of Shanghai Municipal Government.
Background Information
NDB was established by Brazil, Russia, India, China and South Africa to mobilize resources for infrastructure and sustainable development projects in BRICS and other emerging market economies and developing countries, complementing the existing efforts of multilateral and regional financial institutions for global growth and development. In 2021, NDB initiated membership expansion and admitted the United Arab Emirates, Uruguay and Bangladesh as its first new member countries.