PRESS RELEASES
Minister of Finance of China, NDB President Meet in New Delhi, Discuss the General Progress of the Bank
1-Apr-2017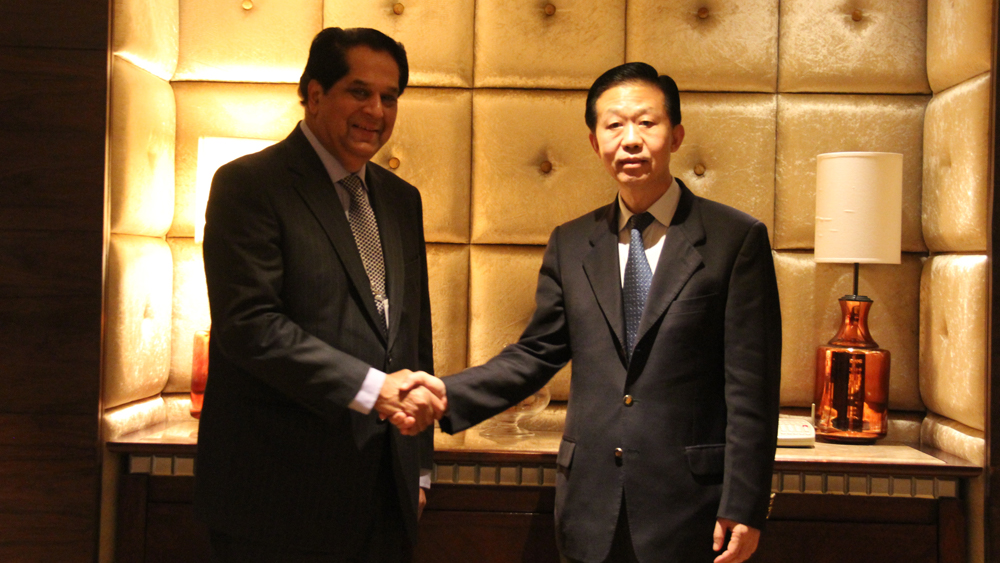 On 31 March 2017, Mr. Xiao Jie, the Minister of Finance of China and Mr. K.V.Kamath, the President of the NDB met in New Delhi, India and discussed general progress of the Bank, the participation of the Bank in the forthcoming BRICS Summit in Xiamen and the future development of the NDB. This meeting took place on the sidelines of the NDB Second Annual Meeting and was attended by the Vice Minister of Finance of China Mr. Shi Yaobin and NDB Vice Presidents Mr. Paulo Nogueira Batista Jr., Mr. Vladimir Kazbekov, Mr. Xian Zhu and Mr. Leslie Maasdorp.
The New Development Bank was created by the BRICS countries with an objective of financing infrastructure and sustainable development projects in its members.
Additional information
For more information, please visit the official website of the NDB at http://www.ndb.int or contact Alexey Kosarev at +86-185-2105-0330, +86-21-8021-1848 or kosarev.alexey@ndb.int.