Partnerships
In line with our mandate, the NDB is actively engaging in partnerships with multilateral and national development banks as well as commercial banks to complement their efforts in supporting global growth and development. These partnerships will allow the NDB to work shoulder to shoulder with fellow institutions, strengthening the Bank's capacity to assess and implement projects as well as increasing capillarity of its operations.
The NDB will cooperate with multilateral development banks to develop collaboration in the areas of mutual interest, including exploring and pursuing opportunities for co-financing projects, facilitating knowledge exchange and research, provision of technical assistance, exchange of human resources and others.
The NDB attaches great importance to building partnerships with national development banks with a vision to cooperate with them in accordance with the respective mandates and missions. The Bank will learn from the experience and expertise of national development institutions and work with them to address infrastructure gaps and sustainable development needs of its member countries.
The NDB will also continue to establish partnerships with commercial banks in areas such as funding, co-financing, bond underwriting and investment.
During the first year of NDB's work, the Bank has signed cooperation documents with BRICS Interbank Cooperation Mechanism, Asian Development Bank, Development Bank of Latin America – CAF, World Bank Group, Bank of China, Bank of Communications, BNDES, China Construction Bank, ICICI Bank, The Standard Bank of South Africa. Currently, with a number of MoUs and Cooperation Agreements negotiated or under negotiation, we are open for collaboration, with the aim to address development needs in our member states and other countries.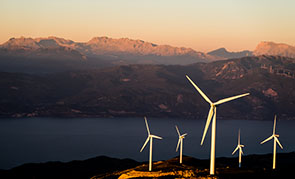 We work closely with our communities to create impact beyond our work. Read about our Environment and Social Sustainability approach