Partnerships
The NDB attaches great importance to building partnerships with multilateral and national development banks, as well as the commercial banking sector. NDB's approach emphasises collaboration for mutual benefit, in order to give effect to institutional mandates and achieve our goals.
Such collaboration includes learning from the experience and expertise of national development institutions and working with them to address infrastructure gaps and sustainable development needs of member countries. The NDB cooperates with multilateral development banks to develop collaboration in the areas of mutual interest, including exploring and pursuing opportunities for co-financing projects, facilitating knowledge-exchange and research, providing technical assistance, and engaging in a staff exchange programme for skills-exchange and capacity-building, amongst others. The NDB also maintains partnerships with commercial banks in areas such as funding, co-financing, bond underwriting, investment and a staff-exchange programme.
These partnerships allow the NDB to work shoulder to shoulder with fellow institutions, strengthening the Bank's capacity to assess and implement projects, as well as increasing capillarity of its operations.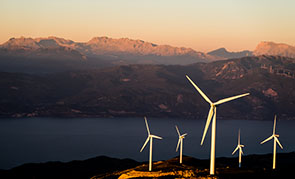 We work closely with our communities to create impact beyond our work. Read about our Environment and Social Sustainability approach