Partnerships
The Articles of Agreement of the New Development Bank lay down the principles of transparency and accountability of the operations of the Bank. Based on these principles, the Board of Directors approved the Interim Information Disclosure Policy (IIDP) that provides a framework for engagement with stakeholders of the Bank.
Across its all operations, the NDB is guided by the principles of promoting transparency, enhancing accountability and protecting confidentiality, which is expressly stipulated in the IIDP.
The Bank is committed to enhancing its accountability and it recognizes the importance of regular communications with stakeholders and information disclosure. The NDB is looking to expand and deepen its interaction with all stakeholders of the Bank, including with representatives of civil society and scholars.
With the objective of promoting transparency, accountability and integrity, the NDB has disclosed online a set of policy documents, as specified by the IIDP. Moreover, the Bank has established channels for information disclosure requests and comments on policy documents. Please click here to submit a request for information.
The NDB is committed to strengthening its communication with civil society, which is conducted in various formats, including regular meetings of the Bank's management with representatives of civil society organizations during annual meetings, BRICS summits and other events, public lectures and discussions, as well as expert group meetings.
At the project level, the NDB intends to engage stakeholders and hopes that civil society can play an active and constructive role in this process in accordance with the Environmental and Social Framework of the Bank.
Currently, the NDB is establishing global, regional and local partnerships with a number of development partners, including national and multilateral development banks that will contribute to the development of the Bank's policies and operations. The NDB looks forward to the participation of its stakeholders in annual meetings and other events organized by the Bank.
The NDB encourages experts and the representatives of civil society organizations to share their opinions, research papers and other materials that are considered to be potentially useful for the Bank.
"The Bank shall ensure that its proceedings are transparent and shall elaborate in its own Rules of Procedure specific provisions regarding access to its documents."
— Articles of Agreement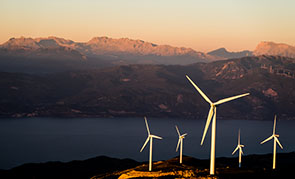 We work closely with our communities to create impact beyond our work. Read about our Environment and Social Sustainability approach