On October 19, 2023, President of New Development Bank (NDB), Mrs. Dilma Rousseff, had a meeting with Chinese President H.E. Xi Jinping at the Great Hall of the People in Beijing. The meeting took place on the sidelines of the third Belt and Road Forum for International Cooperation.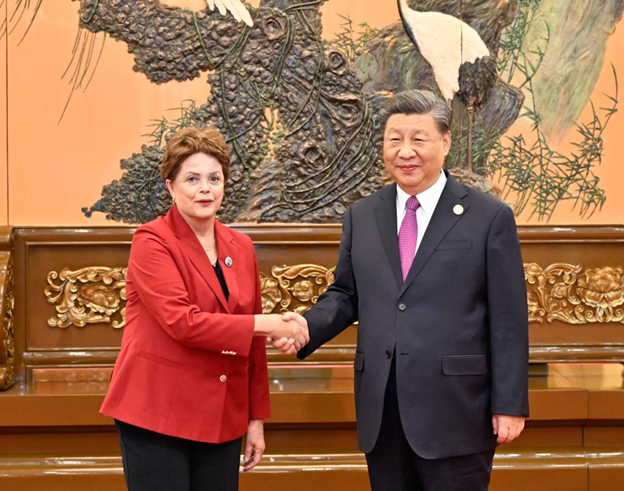 Photographs published by Xinhua News Agency
During the meeting, President Xi Jinping emphasized the importance of a just and equitable international financial system that should give a stronger voice to emerging markets and developing countries.
President Xi Jinping commended NDB for the achievements that had been made in the past eight years since its inception, and the Bank's vital role in advancing the UN 2030 Agenda for Sustainable Development and supporting the modernization efforts of developing nations.
President Xi Jinping highlighted that China, as a strong advocate for global sustainable development, pledged continued support to NDB and expressed confidence in President Rousseff's leadership.
Mrs. Dilma Rousseff expressed her gratitude to the Chinese Government for its strong support for NDB. She acknowledged the significance of the BRI and the Belt and Road Forum in driving sustainable development and green initiatives.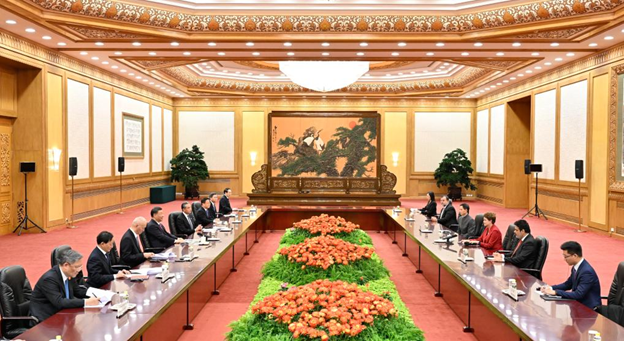 Photographs published by Xinhua News Agency
In her speech, Mrs. Dilma Rousseff highlighted that NDB would make further efforts in providing financial support in such areas as quality infrastructure, green and digital transformation for its member countries,and emphasized the Bank's dedication to promoting multi-polarity and the reform of the international financial system.