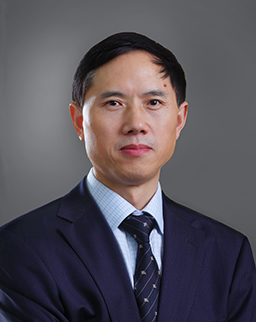 QIANGWU ZHOU
Vice-President and Chief Administrative Officer
Mr. Qiangwu Zhou is Vice President and CAO of the New Development Bank.
Over the past 25 years, Mr. Zhou has served in various senior positions in the public sector. Most recently, he served as Director General level official in the Department of International Economic and Financial Cooperation, the Ministry of Finance (MOF) of China, while holding the positions of International Development Association (IDA) Deputy, and GEF Council member for China.
Prior to that, Mr. Zhou was Director General of International Economic and Financial Institute (IEFI), MOF's leading think tank on international economics and development for eight years.
He was also assigned to work in the UN's Administrative and Budgetary Committee, representing the Government of China during 1999-2002, and served as Advisor and then Senior Advisor to the Executive Director for China in the World Bank Group during 2008-2011.
Mr. Zhou has several publications on international economics. He holds a Master Degree from Peking University, China.