President's Desk
Helping Emerging Economies
4-Sep-2016
Article by the NDB President for G20 China: The Hangzhou Summit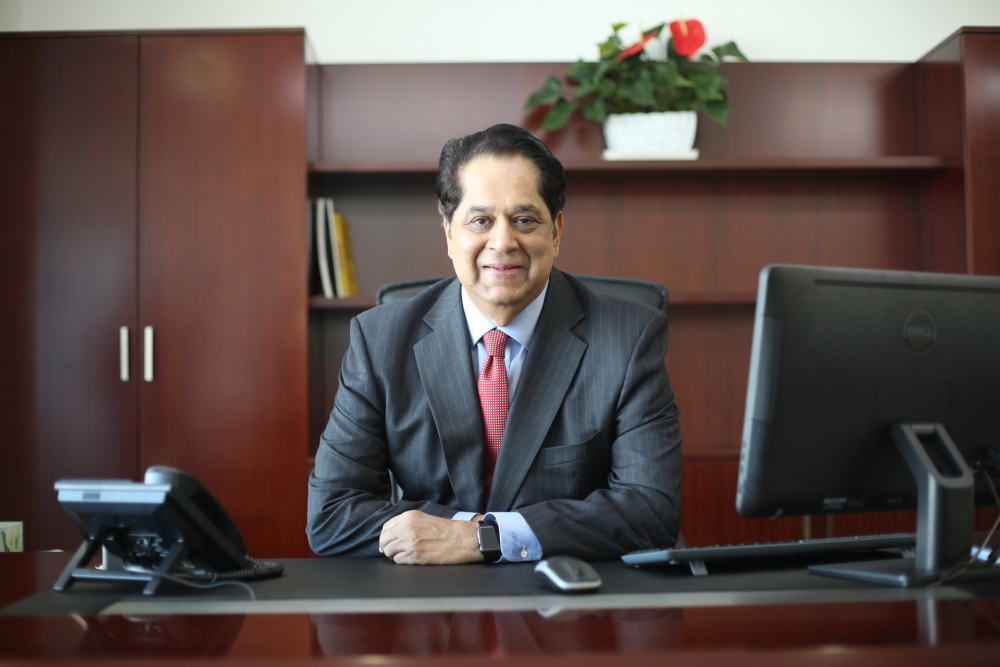 The New Development Bank opened its doors in Shanghai, China, in July 2015. Established by the BRICS group of Brazil, Russia, India, China and South Africa, we began our operations with a resolve to fund sustainable infrastructure requirements in our member countries.
We believe we are the first institution of global scope led by developing countries. During the past year we have formulated our policies and procedures, appraised our first set of loans and issued our first onshore green bond in renminbi.
In the last few years, the G20 has addressed some of the important challenges stemming from the global financial crisis and has provided effective leadership in enhancing confidence in the financial markets. However, the global recovery remains fragile. Downward risks and uncertainties persist against the backdrop of continued financial volatility.
There is a pressing need for the recovery to be stable and resilient to economic shocks. This next chapter of development must unleash economic growth that is inclusive and sustainable.
Estimates suggest that developing countries face an annual infrastructure investment gap of $1 trillion. Multilateral development banks (MDBs) cater to only about 15 per cent of this demand. If we project the annual investment estimates of $5-7 trillion to realise the Sustainable Development Goals for infrastructure, clean energy, water and sanitation, and agriculture, based on the current trend MDBs will have a limited impact. Given the magnitude of this need, there is a case for continued and concrete progress on the reform agenda and broad-based collaboration among stakeholders.
Technological advances
The New Development Bank is strongly committed to incorporating technology into everything we do. Technology is changing fast and its adoption – especially in developing countries – is even faster. With close to three billion people connected to the internet and a billion people owning smartphones, people understand the issues, people understand the solutions and people understand the constraints.
There is growing impatience and the demand for rapid development results will only increase. We must make change more visible. We must also avoid stereotyping and backward-looking policies and procedures steeped in the past.
We are conscious of this ongoing transformation. We will align ourselves with a world where the development ecosystem will be driven by technology, obsolescence will be rapid and cost structures will be dramatically different from those today. The need for speed in our institutions is critical. We will build on the existing framework and with the help of innovate partnerships, services, people and products.
We will foster adoption of green infrastructure. Sustainability practices are now mainstream. Technological advancements mean going green is a commercial requirement, not a moral one.
Developing countries are leapfrogging in their adoption of green technology especially sustainable green energy access. We will accelerate deploying funds for green investment and seek knowledge flows from existing MDBs.
We recognise the importance of building on the existing framework and acknowledging the work done by MDBs. They have successfully funnelled resources for development with limited shareholder contributions. They have also lent their technical expertise in infrastructure design and utilised best practices and adherence to basic standards.
We are conscious of the destabilising effects of currency misalignment. To insulate our borrowers from volatile currency movements we will promote local currency lending and develop domestic capital markets. We are living in times with record-low interest rates and ample global liquidity. MDBs should seize this opportunity to collaborate, pool their resources and deliberate on how to increase funding bases to provide the necessary resources to meet infrastructure needs.
Forming partnerships
Governments are the main drivers of development. They can provide a thrust by developing a robust project pipeline.
MDBs may not be subject to national regulations, but they are subject to oversight by rating agencies, which need to evolve as well. MDBs with sovereign shareholders, preferred creditor status and higher liquidity requirements function on a lower leverage ratio and in a tighter operating environment than commercial banks.
We will partner with central banks and create new channels for currency swaps among our member countries. We look forward to working closely with our member governments, central banks and rating agencies in advancing our agenda.
The New Development Bank affirms our support of the G20. We will strive to add value as we underpin a holistic and sustainable development agenda, listen, learn, innovate and collaborate. We will drive the development agenda and be the partners of change.